It's been a busy weekend for the Olympics! Especially on the track. Here is the key lesson from this weekend.
Enthusiasm is infectious.
People want to be around winners with personality.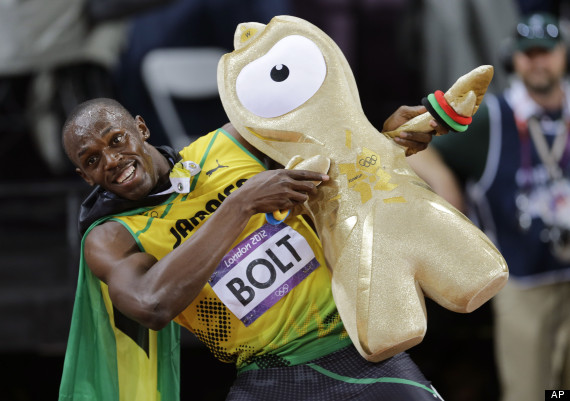 It's more fun to watch those winners who engage with the crowd and with the cameras.
The biggest draw of the games – TV, inside the stadium and outside has been the Men's 100m. Heats, semi finals, and finals. Why? Because Bolt and Blake are fun to watch. They don't take them selves too seriously. They look like kids having fun on the track. And they engage the audiences – live and on TV – with ease. Have you noticed how they make eye contact with the camera and smile directly at you?
Bolt and Blake look and act like humans. Not machines.
The current crop of top gymnasts, swimmers, and divers are boring to watch because we never see their personalities (perhaps they don't have any?). They can't talk about anything other than their sport and training. They don't look like they are having fun. They treat their wins like another day in the office. They hardly smile.
Watch both super athletes – Phelps and Bolt – in an interview and ask yourself "who would I rather spend the day with. Bolt or Phelps?" Hands down, Bolt will win every time.
Bolt shares his life, his family, his town, and his school with reporters. He talks about his charities, specifically the money he donates to his local hospital and elementary school ,as well as his contract with Puma that ensures his old high school is equipped with running shoes for the track team (they have not had to buy shoes or spikes since 2004).
I heard a star gymnast talking about Justin Bieber this weekend.
Phelps talks about "adding toppings to his Sundays".
Bolt talks about others. Phelps talks about himself.
Are you boring to your clients and prospects? Do they want to chose to spend time with you? Is your behavior repellent or attractive?
Dedicated to increasing your sales,